Réalité fictive

 est une courte histoire illustrée, inspirée d'un rêve. Entièrement sérigraphié, le zine prend la forme d'un long accordéon et se découvre soit en entier, soit une page à la fois.
Réalité fictive

 is a small illustrated story, based on a dream. Hand-screenprinted, this zine unfolds in a long accordion to read it as a whole, or to discover page by page.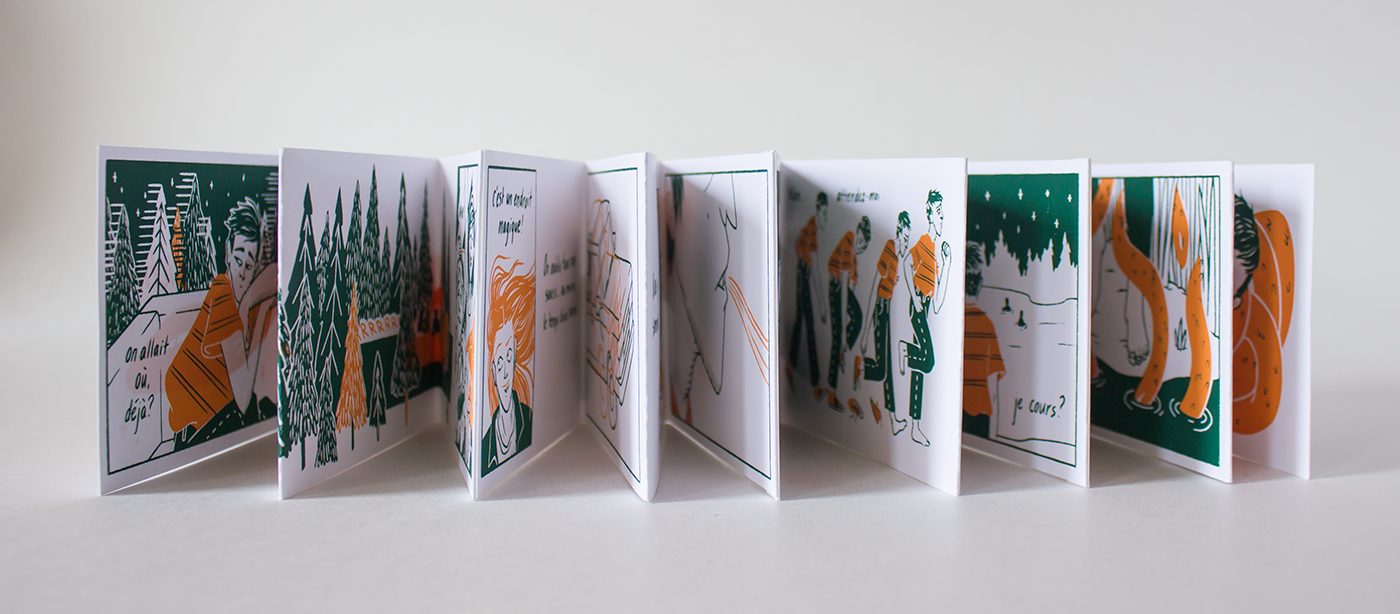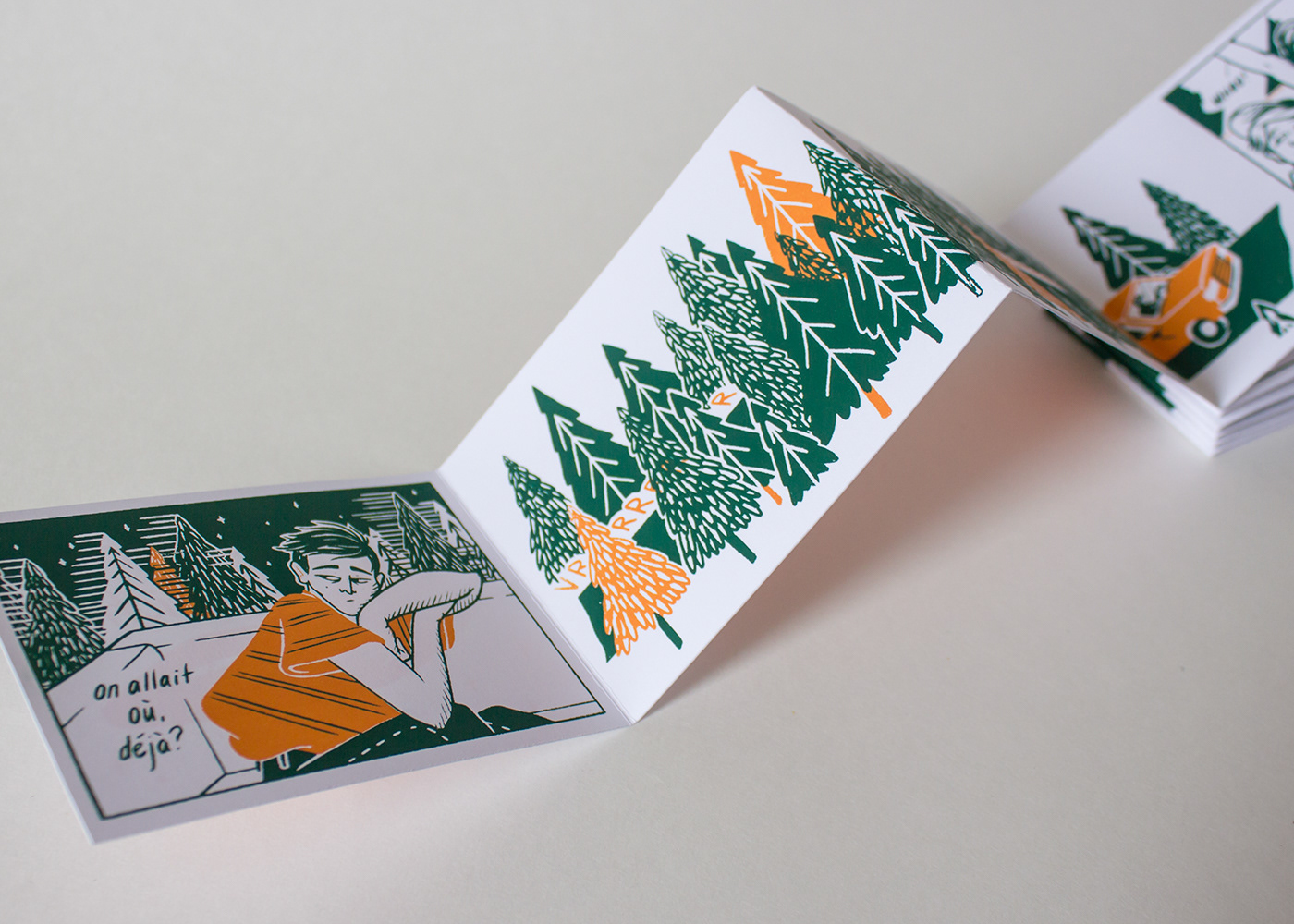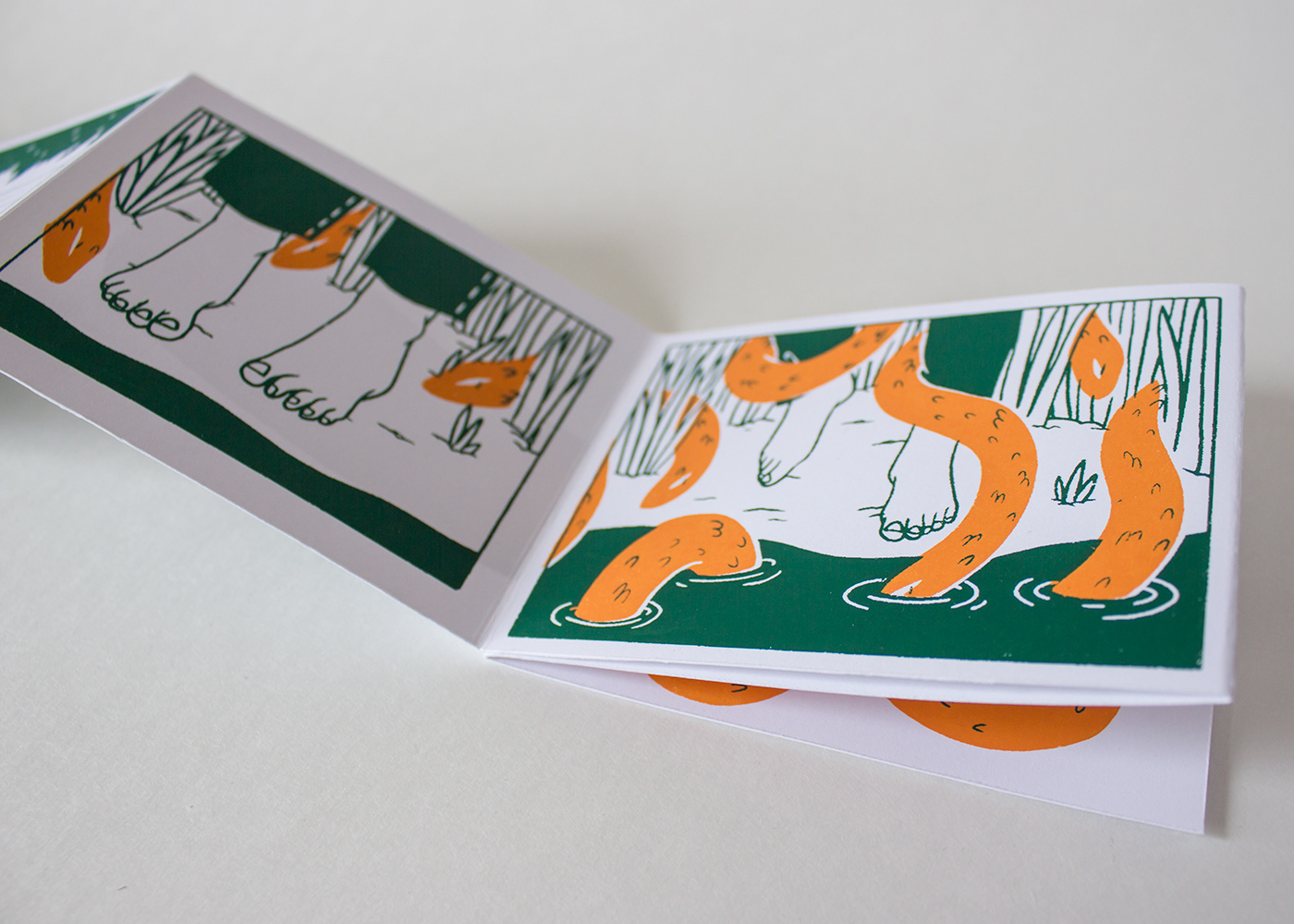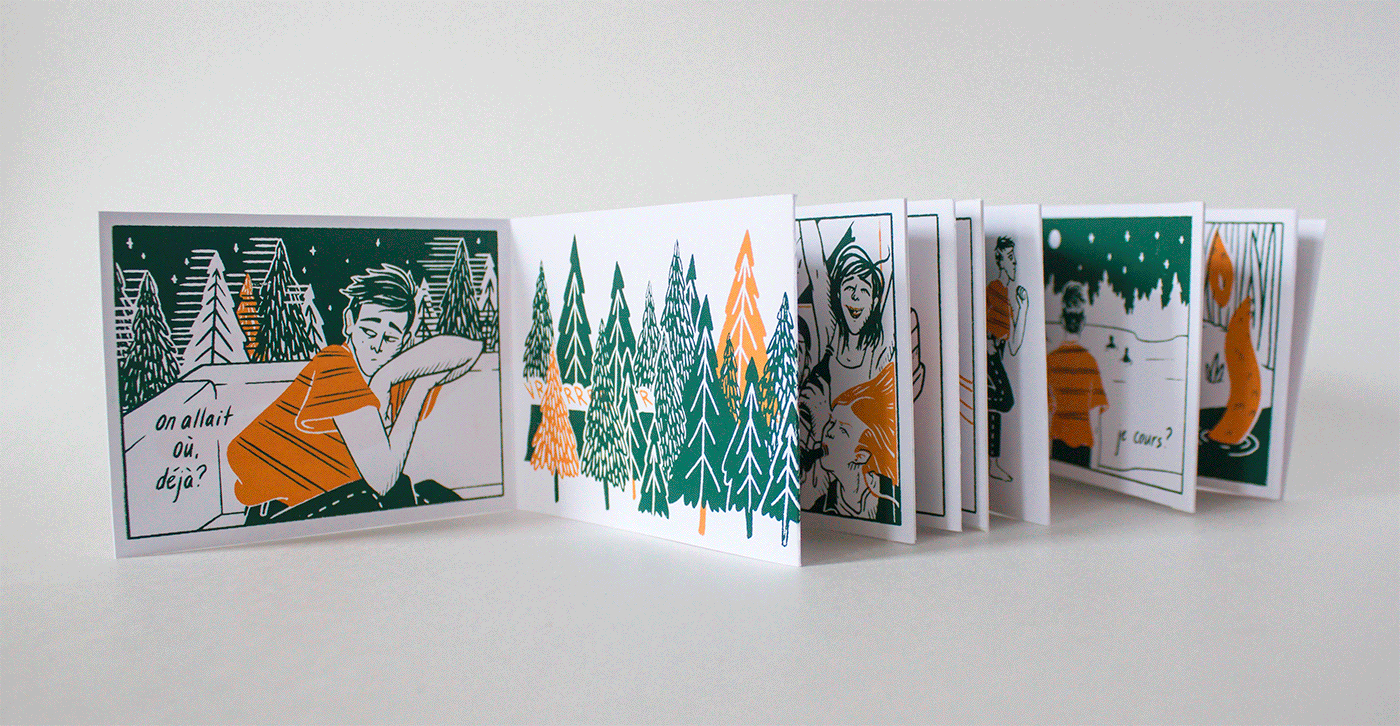 Réalisé dans le cours de Sérigraphie - Arts Visuels à l'UQÀM. 2018.