Into The Garden est un projet personnel regroupant trois histoires courtes, respectivement écrites et illustrées par Geneviève Bigué, Patricia Duchesne et Laurence Goulet-Tremblay. Les récits se rejoignent sous un seul thème : le jardin. Sa première édition a été publié pour le Toronto Comic Arts Festical (TCAF) en 2019. 
​​​
Into The Garden is a personal project consisting of three short stories, individually illustrated and written by Geneviève Bigué, Patricia Duchesne and Laurence Goulet-Tremblay. All three stories revolves around the same theme : the garden. Its first edition was published for Toronto Comic Arts Festival (TCAF) in 2019.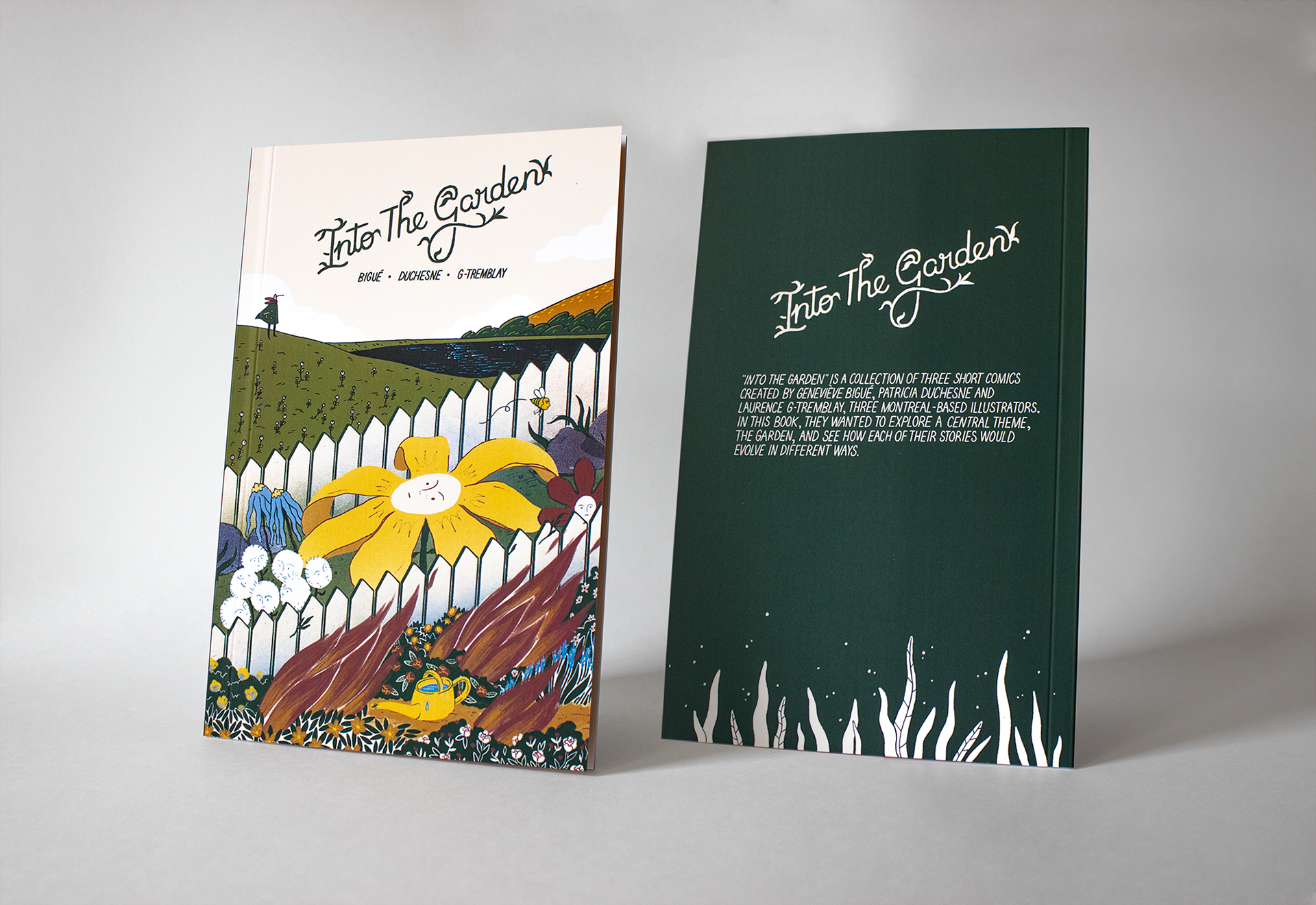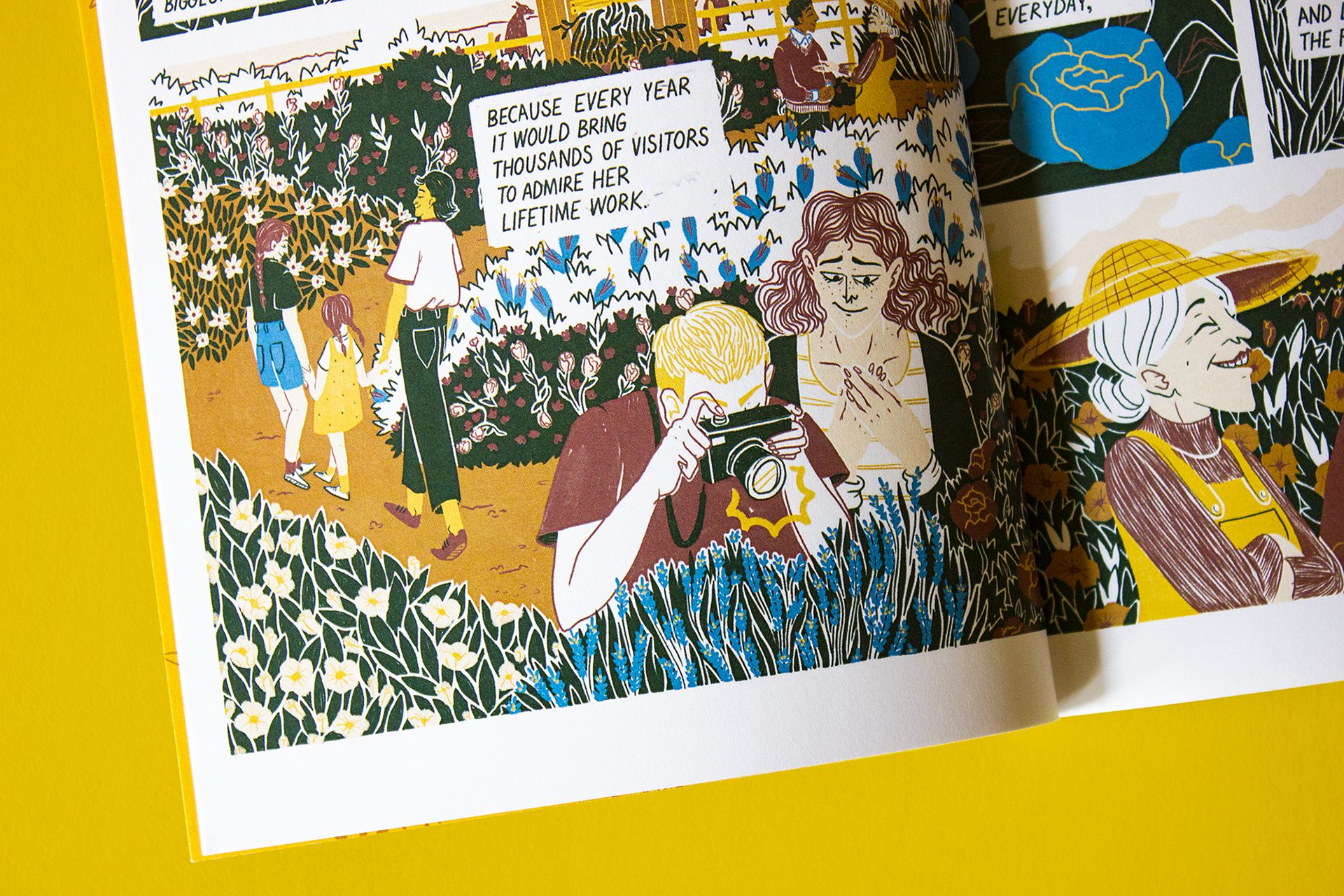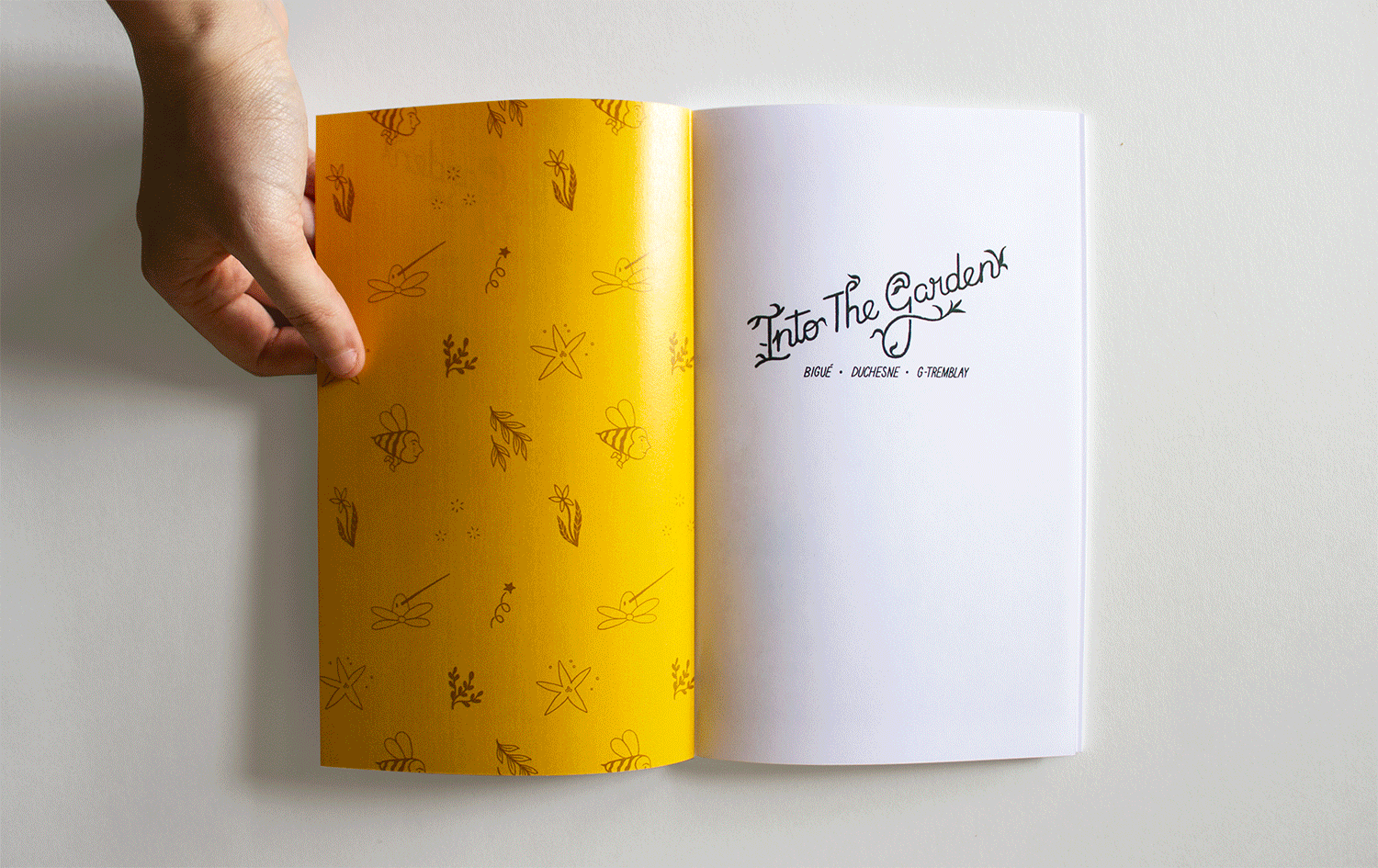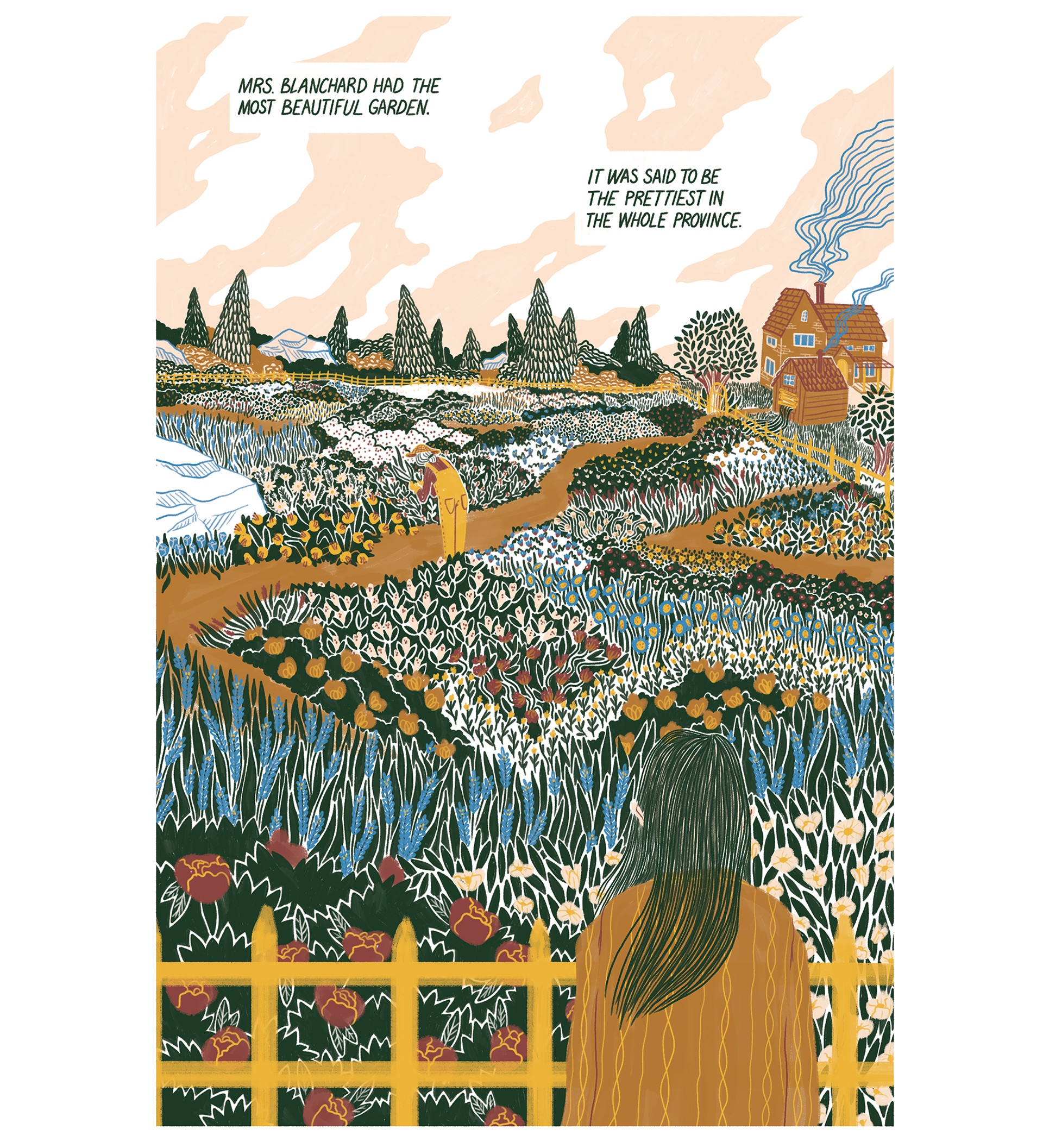 Illustrations et textes : Geneviève Bigué | Couverture et pages de garde : 
G. Bigué, P. Duchesne et L. Goulet-Tremblay.
| Publication : Mai 2020 
|
Seulement la partie de G. Bigué est présentée sur cette page.